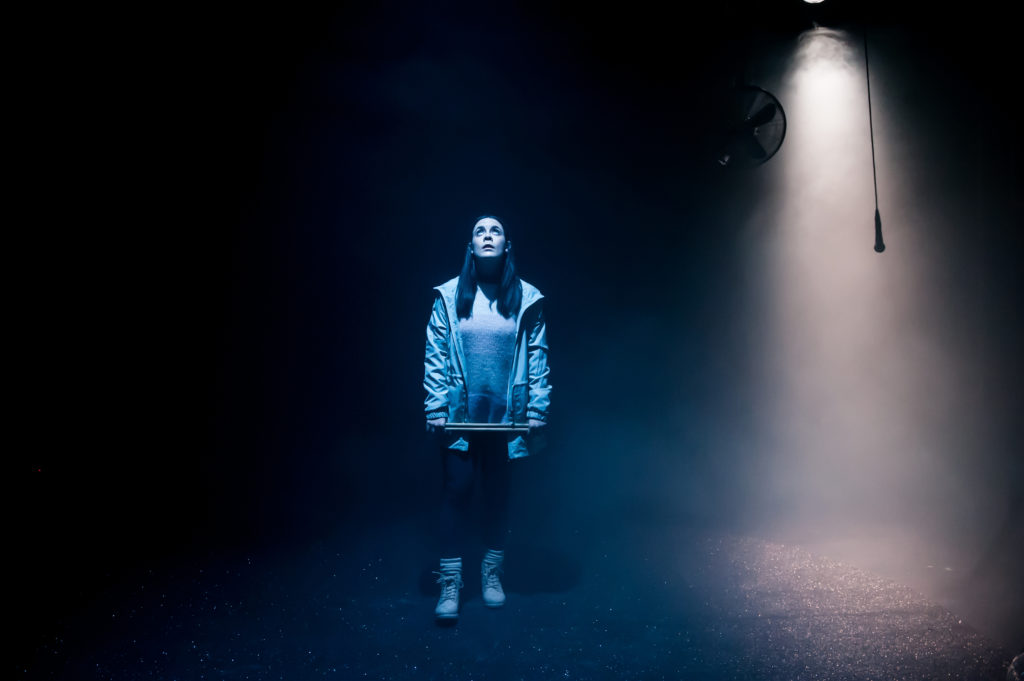 The Girl and The Moon
Written by Richard Chilver
Director – Jamie Jackson
Claire – Isla Jackson-Ritchie
Ed – Tom Chapman
Composer – Adam Gerber
Lighting Design – Zoe Spurr
Set and Costume Design – Lizzy Leech
Stage Management – Zoe Megins-Davies
Producer – Hannah Tookey
Being seventeen-years-old and in love isn't easy. Claire's going through some changes and she's not sure she wants to stick around for them. But she is sure of Ed. In a desperate attempt to immortalise her love for him, she's climbed up to the clouds to write his name on the moon.
Developed with young people at the New Wolsey Theatre, this is a tender and honest new play about messy first loves, growing up, and the lengths we go to for the ones we love.
This production recieved support from Arts Council England, Joanna Lumnley, Zoe Wannamaker and Stephanie Cole.
The Girl and The Moon played from 30th January 2018 to 4th February 2018 at The Courtyard Theatre London.
Images by Lidia Crisafulli